Coming up are two opportunities to attend an exciting tribute to celebrate the life and music of Nina Simone. The first is on Thursday February 20th at Hermann's Jazz Club in Victoria, and the second is on Sunday, February 23rd in Crofton.
Born Eunice Waymon on February 21, 1933, Ms. Simone began playing in night clubs before she was of legal age, hiding that fact from her strict mother by changing her name. Her fabulous classical piano skills, love of performing popular music, and confident avant-garde stylings created mesmerizing shows. During the civil rights movement of the 60's, many of her original compositions became anthems, bolstering the spirits of followers.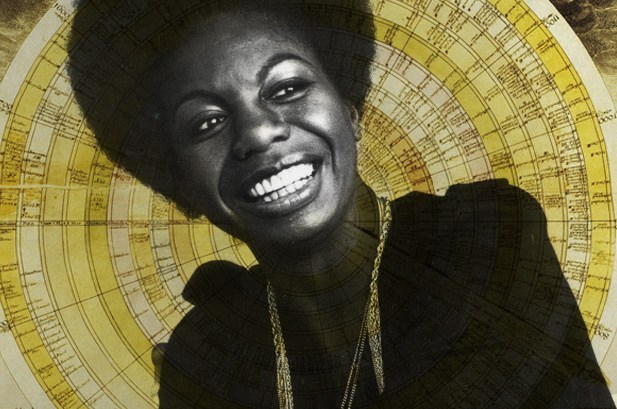 Studying her life and history helped me to prepare for our shows "Getting to Know Nina Simone" in 2019. Remembering the tragic circumstances that led to the civil rights movement, audience members were enlightened with story-telling and song, drama and reflection. Meanwhile, the upbeat songs that Ms. Simone loved to perform brought joy and lightness of heart. We are very excited to offer the second instalment of this event for 2020, simply calling it A Tribute to the Great Nina Simone.

The energy and skills of each band member are appreciated by the crowd, as regularly heard after each show. Ashely Wey on piano is a delight, improvising in her unique ways, infusing each song with greatness. Louis Rudner on bass provides a marvellous backbone for the work. Drummers well-known for brilliant musicianship, taking the big tunes to new heights, will be Kelby MacNayr at Hermann's, and David Emery at Crofton.
Please mark your calendars for one or both of these special performances:
Thursday, February 20th, 2020, from 7:30 – 10 p.m. Doors are at 5:30. Hermann's Jazz Club, 753 View Street, Victoria, B.C. $18 advance and VJS members (card must be shown)/$15 students/$20 door. Reservations can be made via https://hermannsjazz.com/reservations&event_id=502072 Please read the fine print to keep your reserved space.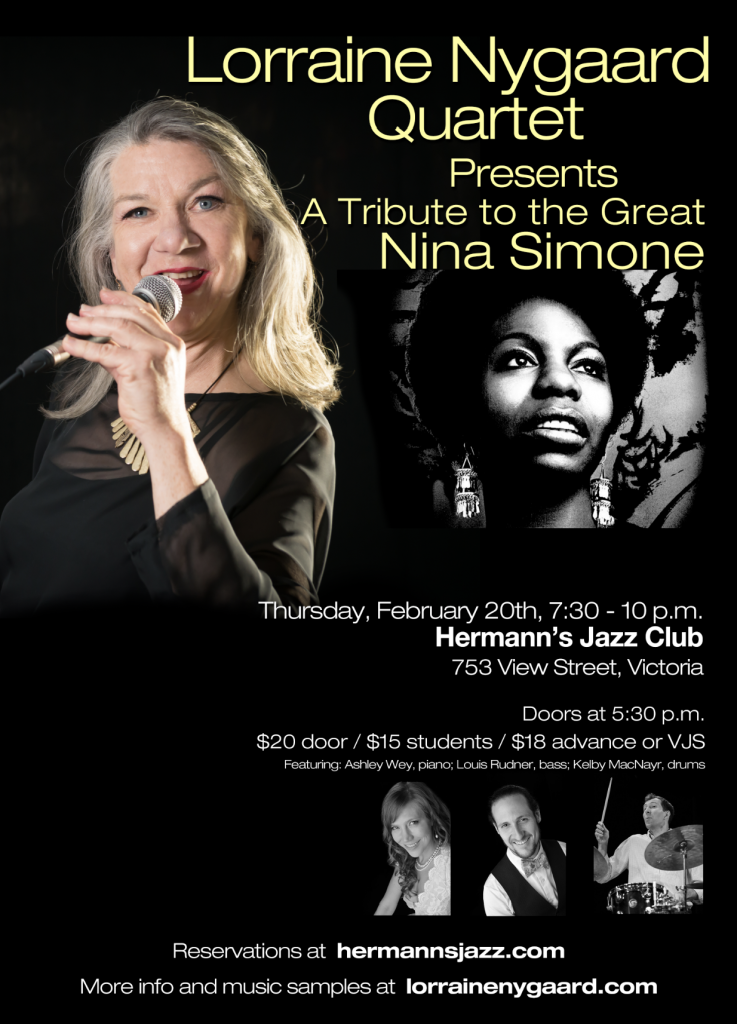 The second opportunity is on Sunday, February 23rd, 2020, from 2 – 4 p.m. Pat's House of Jazz, in the Osborne Bay Pub, formerly known as the Crofton Hotel, is at 1534 Joan Ave, Crofton, B.C.. With bright and big windows for ocean views, it's a wonderful setting for the community gathering of faithful fans of jazz. Take a little Sunday drive or bike ride and come join the fun! Reservations can be made by calling 1-250-324-2245. $15 at the door. https://www.facebook.com/Pats-House-of-Jazz-384055088696389/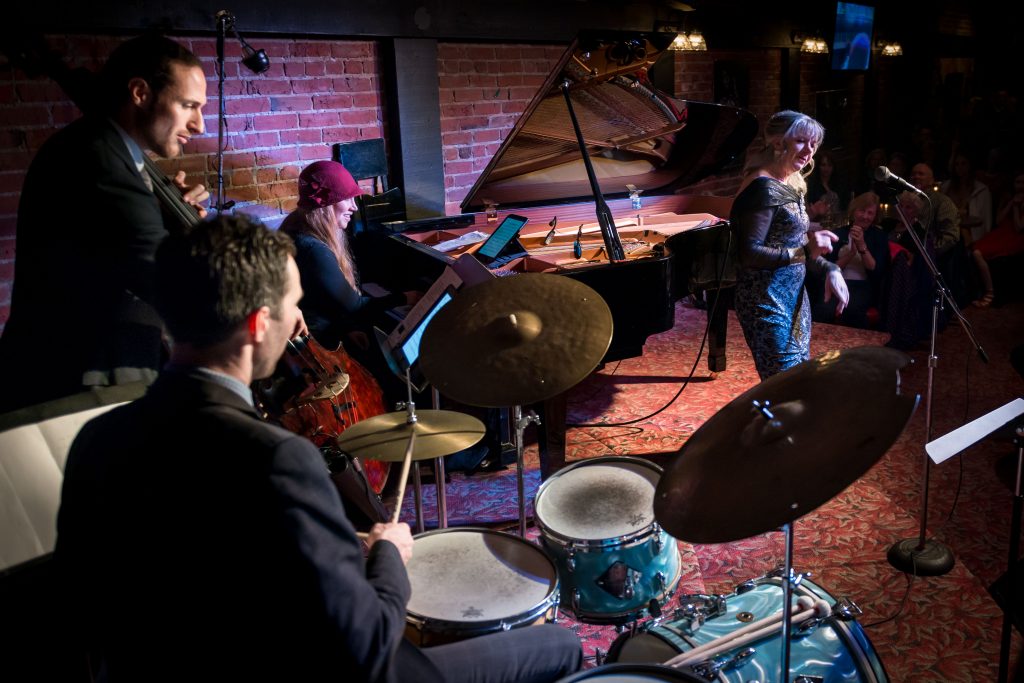 If you have a question, request, feedback….send me an email. I'd love to hear from you! See you at the show. Let your spirit soar, Lorraine